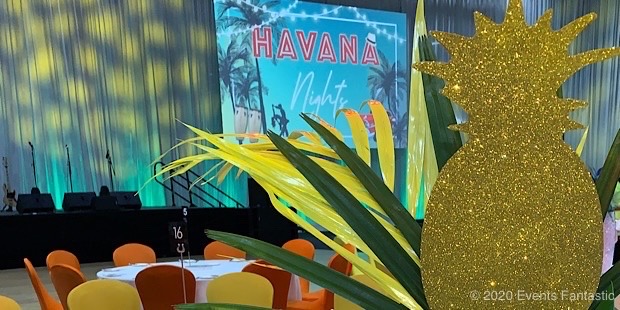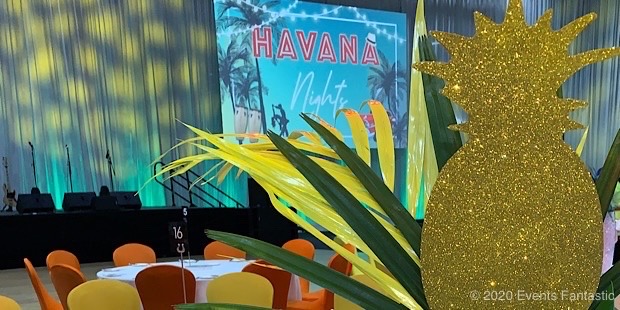 Pineapple Centrepiece: A Tropical Highlight for Your Event
Exotic Elegance: The Pineapple Centrepiece
The Pineapple Centrepiece is a vibrant addition to any event, especially fitting for themes like Havana Nights. Features a large, glittering gold pineapple atop a fresh palm foliage base, creating a stunning visual. Standing tall on an eye-catching, illuminated water-beaded base, it stands at 64cm high, ensuring visibility and impact.
Effortless Integration: Styling Your Event
Perfect for a range of themes, from tropical to luxury, adding a touch of glamour and exotic flair. The centerpiece's gold and green palette easily complements various colour schemes. Ideal for both daytime and evening events, with its illumination adding a warm glow.
Suggested Items
Enhance your theme with complementary pieces like the Flamingo Centrepiece and Toucan Centrepiece. Consider pairing with Tropicana 1 for a cohesive tropical theme.
Hire Price: $60 + GST
Weight: 0.1 kg
Size: 17cm Wide x 64cm High
Note: Illuminated from below, each piece includes a tall glass vase, fresh palm foliage and a glitter pineapple